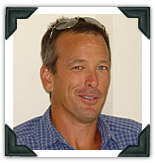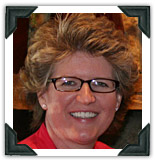 About George
George was born in Gettysburg, Pennsylvania and grew up on a family farm that has been in the family for 6 generations. They have been dairy farmers for many years and still grow acres of wheat, beans and corn for commercial use. George's parents are still active on the farm and enjoy traveling between growing and harvesting seasons.
They have a spring house on their farm that dates back to 1750 or earlier by architectural experts. The farm was originally purchased in the 1700's for 100 pairs of slave shoes for the first 100 acres. Below is a photo of the historical spring house and the original deed has William Penn's signature on it.
George moved to Tulsa in the 90's and loves Oklahoma. He owns a home building & remodeling business. He has worked on some beautiful homes around Grand Lake and in and around Tulsa. Becca's company is building a business website for George's company Ė so stay tuned for www.remodeloklahoma.com.
George has 2 children. David is 18 and lives with George. Anastacia is 16 and lives with her mother in Inola. When not working, George enjoys riding his Yamaha 1100 Virago motorcycle, cooking, road trips, running, working out and learning to play golf and tennis.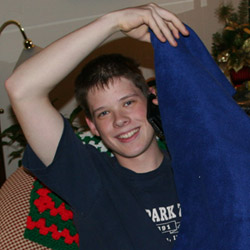 David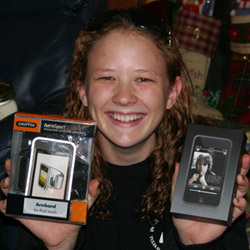 Anastacia
About Becca
Becca was born in Muskogee, Oklahoma and grew up in Tulsa. She loved spending weekends at the family farm in Checotah, Oklahoma. Many lessons were learned on the farm from growing crops to maintaining cows, chickens and farm pets. The city life also served as great sources of fun and inspiration. She attended Carnegie Elementary in Tulsa and Jenks High School. She graduated from the University of Tulsa with a degree in Music and a degree in Finance.
After college, Becca moved to Dallas and worked in the oil business for 2 years. She then returned to Tulsa in 1989 to find a job that would allow her to assist with the care of her father. Becca took a position with Case & Associates, an apartment and commercial real estate management company as the Assistant Controller and IT Manager. She worked at Case & Associates for 11+ years before starting her own company in 2000.
Spherexx.com was born in July 2000 on a shoestring and now services clients across the country including companies like Trammell Crow, Lincoln Property Company and Greystar to name a few. You can learn more about the company at www.spherexx.com.
How They Met
George & Becca hired the same Jewish matchmaker in 2008. She was the one responsible for putting them together. Their first date was at Starbucks and it extended into dinner at a restaurant next door to Starbucks. The conversation was great and a spark was definitely evident in the connection.
George was brilliant with the 2nd date. He bought a dozen red roses and then hand crafted a box to go around them...because he wanted to drive his motorcycle with the roses strapped on the side to pick up Becca for the date. Needless to say, Becca was most impressed with this effort and presentation!
Becca has always been a very predictable work-a-holic. However, from the first day she met George, she changed her pattern and started going home in the evenings and stopped working weekends. This gave the couple plenty of time to take some road trips and spend quality time together. George got to meet the gang at Spherexx.com by going to Oktoberfest. We went in style via limo. He didnít do the chicken dance at Oktoberfest...but there is always next year!
George proposed marriage and Becca mulled it over for 3 or 4 nano seconds and the rest is history.